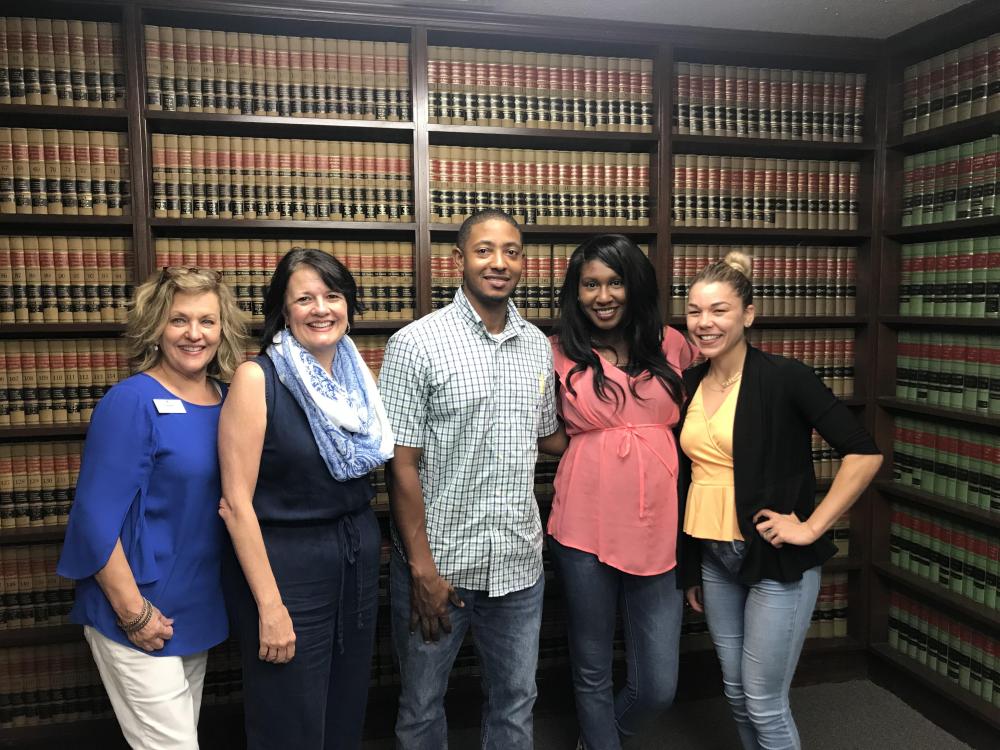 The Spates Family in Westwood Crossing
"Abriauna and I would like to extend our most sincere gratitude to everyone from DSLD involved in helping us become first time homeowners. DSLD made each step of the home buying process seamless and stress-free.
We started the process with our saleslady, Nell Francipane, who gave us information about DSLD and the home options that were available before touring a few model homes. Nell took great care to answer all of our questions about the homes and the home buying process with DSLD. She was always available via phone or email to respond to any of our concerns, which we took great value in. She was extremely knowledgeable about DSLDs products and the process.
After selecting a home, there was the loan approval process, which DSLD has made relatively easy and fast. We created an online DSLD account and uploaded all the required documents to this account or emailed them to the loan specialist. Evelyn Maher, who worked with us during the loan process, helped secure us a loan package that required very little cash to close and had a low interest rate which were two things that were important to us. We were also able to take advantage of a DSLD promotion in which they were offering $5000 in seller credits toward closing costs if the buyer financed the loan through DSLD.
After loan approval, there was the construction stage which was relatively fast. We were able to watch our home be constructed from the ground up in a time frame of 3-4 months. DSLD kept us updated throughout the construction with updates of which phase the construction was in along with informational videos pertaining to the construction phases.
Finally, after construction was complete the quality assurance/quality control specialist, Steve Jennings, introduced us to our new home. We walked around the entire home (interior and exterior) and made note of any defects that would be considered below the DSLD standard. Steve was extremely knowledgeable in his role and had a keen eye for the smallest details as he was able to detect small defects that we never would have noticed. He also spent a good amount of time sharing information with us about how to perform preventive maintenance on our major appliances and components.
Overall our experience with DSLD was exceptional. DSLD has a great team in place with talented, knowledgeable, professional, courteous, and friendly people. The financing that they offer with the seller credit is pretty difficult to beat. The employees operate with honesty, integrity, and professionalism. The entire process is pretty efficient and hassle free. Most importantly, DSLD makes high quality homes that are very pleasing to the eye in an efficient manner. I would recommend DSLD to anyone; especially a family who is just getting started in life and would like to get in a nice new home without paying a fortune in up-front costs. Thank you DSLD!!!"

More Testimonials